On April 24, 2023, the Harlan Institute and Ashbrook held the championship round for the 11th Annual Virtual Supreme Court competition. The top two teams presented oral argument at the Georgetown Supreme Court Institute in the case of Students For Admission v. University of North Carolina. Presiding were Judge Gregory G. Katsas (D.C. Circuit), Judge Thomas B. Griffith (D.C. Circuit, Retired), Judge Trevor McFadden (District Court for the District of Columbia). Campbell Collins & Gabriella Lovins from Austin, Texas represented the Petitioner. Catherine Gutowski & Quinn Speck from the Joel Barlow High School in Connecticut represented the Respondent. After a well-argued round, the judges selected the Petitioners as the Champions, with Campbell Collins as best oralist.
The students and their coaches offered these generous comments about the competition:
The Harlan Institute Moot Court Competition transformed my high school experience. As a homeschooler, it was difficult to find opportunities for debate. Finding this program gave me a chance to research complicated issues and hone my writing and speaking skills in a way I never would have been able to otherwise. I've made great friends through the program, too, and connected with students from other schools. And the experience itself has been once-in-a-lifetime: mentorship from federal judges and Supreme Court attorneys, sitting in on a Supreme Court argument, and counting all the turtles in the Supreme Court building. My college and career trajectory has completely shifted because a friend and I decided to try moot court in 10th grade.

Campbell Collins, Senior
The Harlan Institute fosters not only good speaking skills, but also the ability to think quickly and deeply to answer difficult questions. Each round presents a new set of challenges that force us to adapt. Through the competition, I've learned in depth about specific constitutional law topics but the skills readily transfer to debate and general presentations. Perhaps most importantly, the Harlan Institute is simply a lot of fun for anyone interested in law. 

Gabriella Lovins, Senior
Participating in the Harlan Institute-Ashbrook Virtual Supreme Court was among the most rewarding experiences of my time in high school. Learning to argue three different, undecided Supreme Court cases has greatly improved my critical thinking, public speaking, and legal acuity over the past three years. Not only did this hands-on approach to studying law give me an awareness of the critical role constitutional law plays in our judicial system, it also ignited my interest in pursuing a career in the legal field.

Catie Gutowski, Senior
"The Harlan Institute's Virtual SCOTUS Competition is unique, and gives high school students the opportunity to truly explore relevant and interesting areas of law beyond the classroom in a thought-provoking and fun fashion. The opportunities that it offers, such as seeing a real Supreme Court oral argument and traveling to DC were incredible and the experience overall was once-in-a-lifetime." 

Quinn Speck, Senior
The Virtual Supreme Court offers unique challenges that push students to read, think, study, write, plan, and speak at their best. In terms of the number of skills and amount of civic knowledge it imparts, it is one of the most beneficial events I've participated in during my 20 years of coaching students for competitions in debate, speech, economics, and ethics.

Randall Smith, Coach
The students had a jam-packed day. In the morning they attended oral argument at the United States Supreme Court.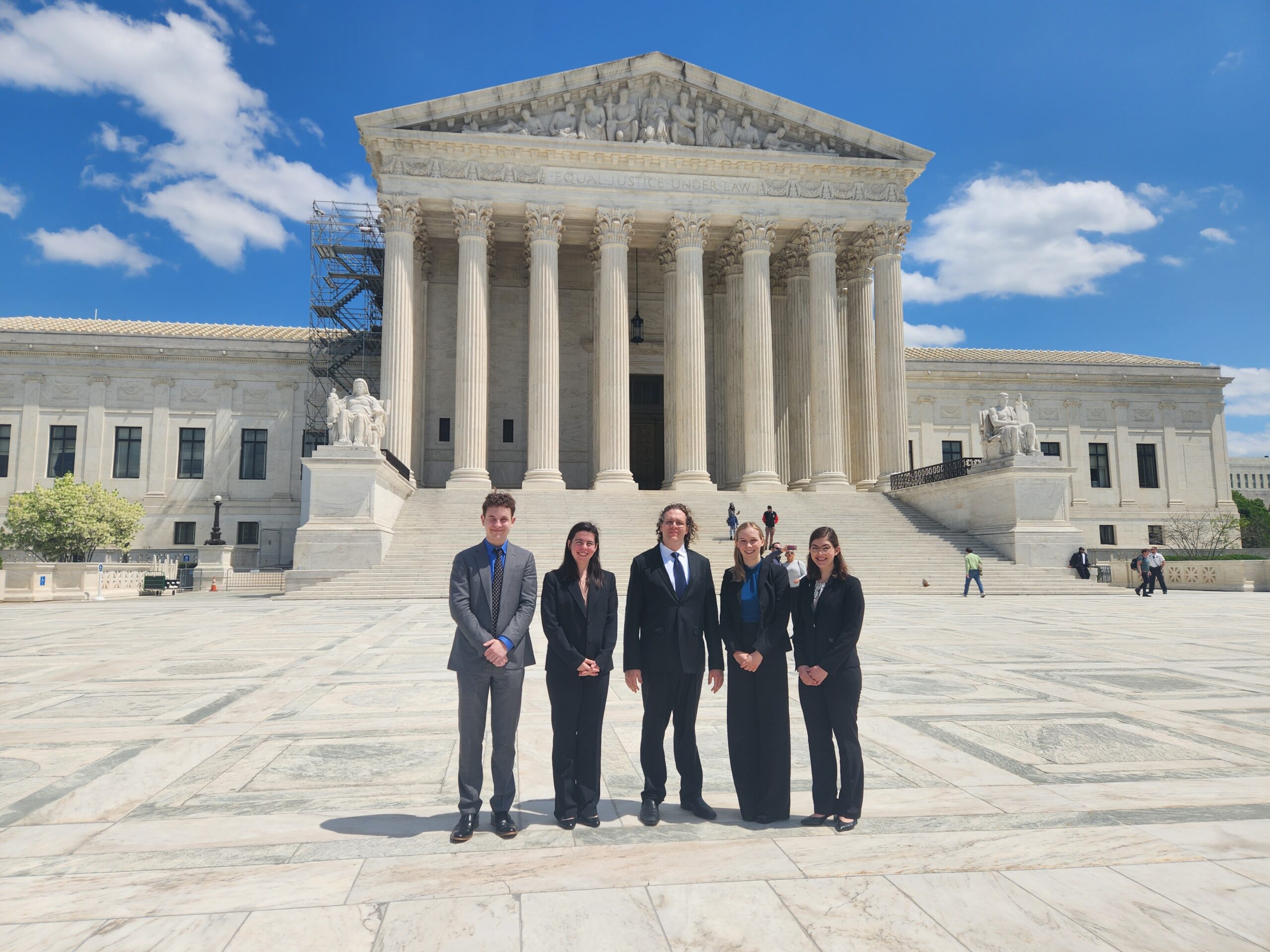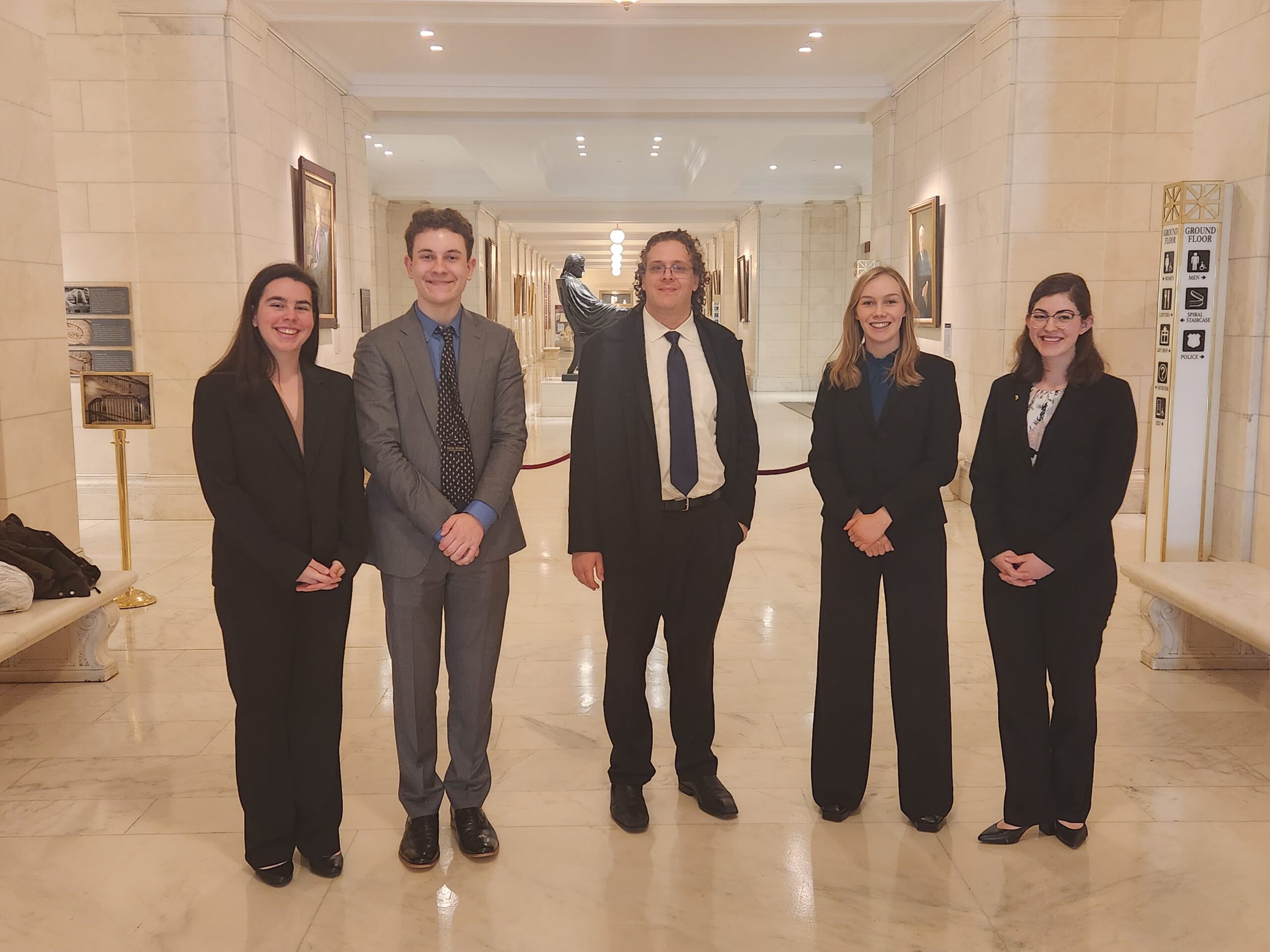 After oral arguments concluded, the students had lunch with Andrew Tutt, who had just argued Dupree v. Younger. Andrew, as well as his colleagues from Arnold & Porter, were kind enough to discuss their Supreme Court practice. It was a very unique experience to ask a Supreme Court advocate questions, moments after he stepped down from the lectern.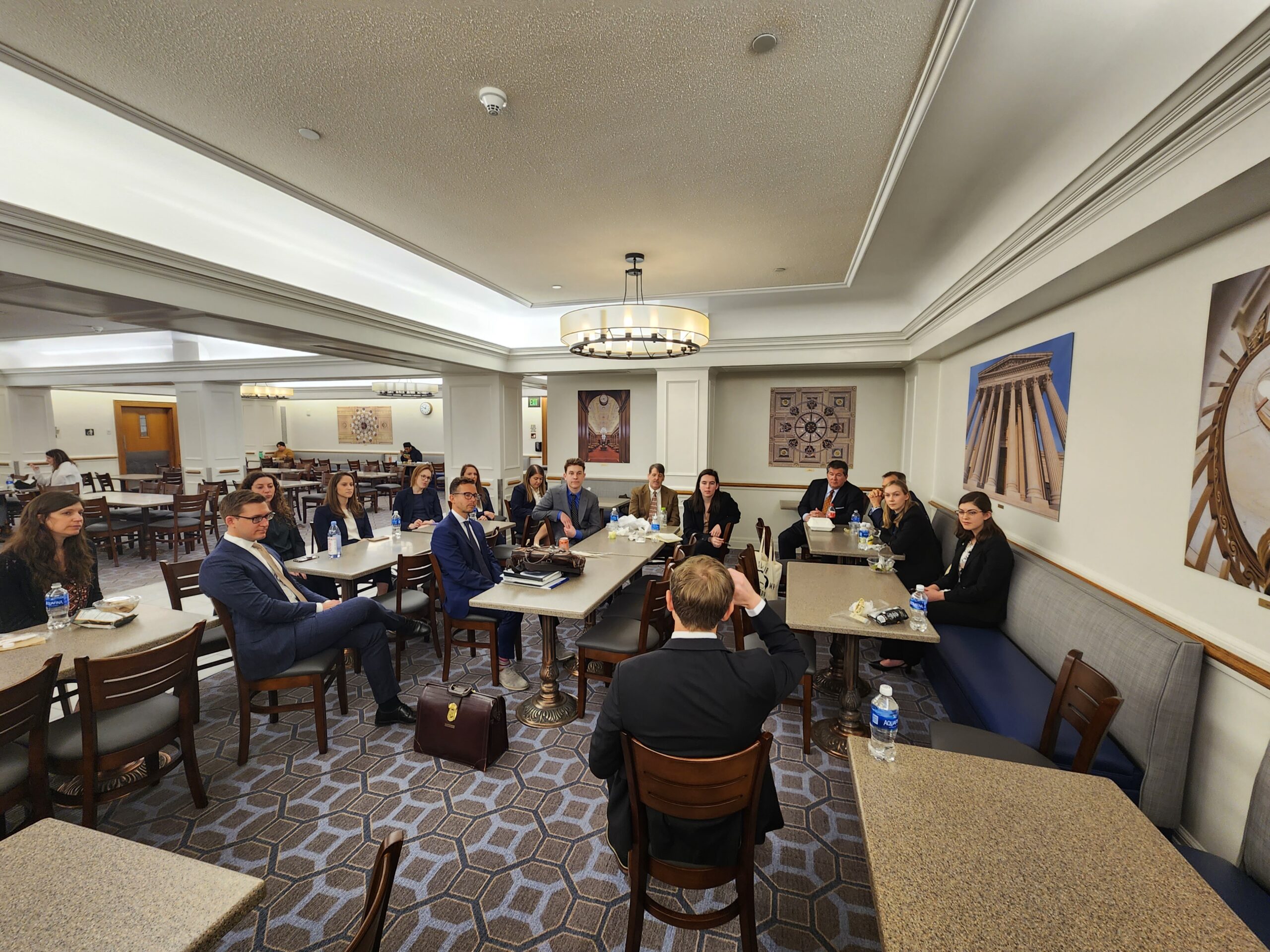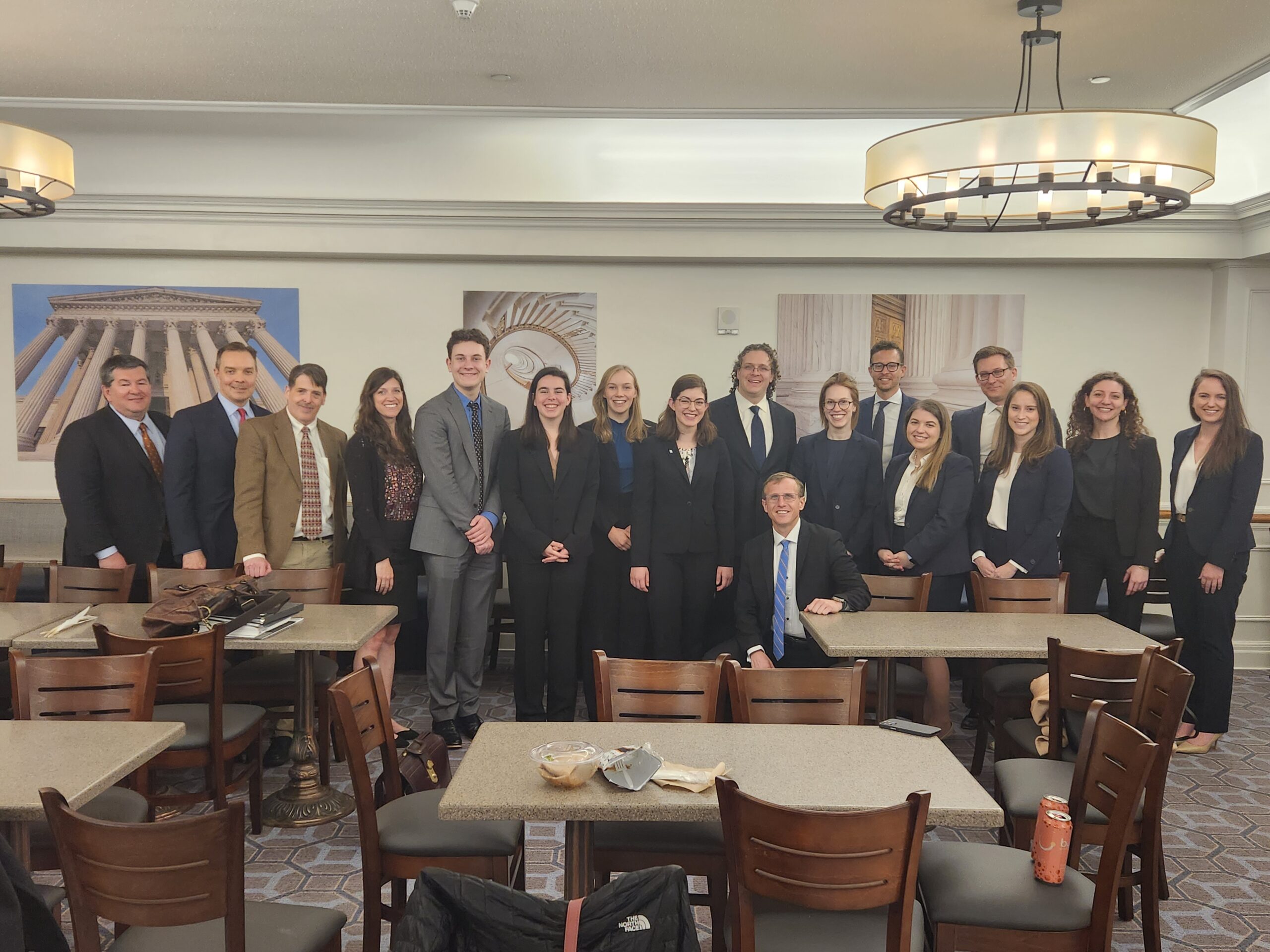 And here are photos from the round.